Website Design
In today's digital marketplace, compelling graphics, clever marketing concepts, and excellent functionality are essential to designing intelligent websites that perform.
let's talk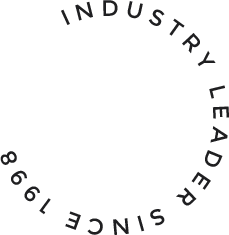 case study
Brand Elevated Over the Din
A web presents lifted over the sea of mediocre sites in the industry.
know more
OUR WEBSITE DESIGN PROCESS
Mountain Media's website design and implementation strategies have been tested and refined over years of experience. An emphasis on discovery and research has proven to be the bedrock of designing an intelligent website.
DISCOVERY
Getting to know you and your competitors
We start discovery by gathering information from the client's team via interviews and face to face meetings with key team members. Our goal is to understand your business and core values. Then MM moves onto financial drivers and goals of your organization.
COMPETITIVE ANALYSIS
Identifying keyword opportunities
Based on the findings during discovery, MM identifies top competitors and analyzes their marketing strategies for a competitive edge. This study exposes important keyword search phrases, traffic patterns and SEO strategies used by competitors in your industry.
STRATEGY
Drive Revenue
We work with the client to identify the 3-5 most important goals, services or products that drive company revenue. We prioritize these elements and develop succinct messaging and supporting graphics to assure the homepage design focuses on core competences and top revenue drivers.
PLANNING
Information architecture
Information architecture is critical to designing a successful website. At this stage Mountain Media creates a detailed Sitemap that identifies the pages and content to be included on the website, making sure important high-traffic search phrases are built into the foundation of the site.
Our strategists take the information architecture, core competency messaging elements, and other required website elements and create a homepage design brief. This process gives the website structure and assures that the graphic design team has the information they need to create an effective design.
GRAPHIC DESIGN
Time to elevate your brand
Design is where the hard work of strategy and planning comes to life. We start by designing several homepage concepts for consideration. The client chooses their favorite design from the series and we make revisions as necessary until it meets the client's approval.
Many of our clients have strict branding guidelines, while others need guidance on how to define or reimagine their brand – we're equally comfortable working on both perspectives.
The deliverables for the design phase are full-color mockups that reflect corporate branding, messaging and core values in an appropriate and professional layout.
CONTENT DEVELOPMENT
Engaging content is key to conversion
Aligning information architecture and content development with high-relevance, high-traffic search phrases is the most significant factor in driving performance.
Clients often utilize Mountain Media for content creation. Whether it is succinct compelling content that engages and converts or deep content in information silo pages for attracting visitors from search engines -- Mountain Media's wordsmiths are adept at creating it.
WEBSITE IMPLEMENTATION
Elegant transitions and interactivity provide the finishing touch
Creativity doesn't stop at design. Mountain Media's talented in-house web developers implement responsive sites that preform on desktop, tablet and mobile. Light-weight stylesheets, contemporary layout techniques and interactive elements are used to engage and direct your audience.
QUALITY ASSURANCE & WEBSITE LAUNCH
Prior to rollout the website is put through a rigorous quality control process to vet any imperfections. Once the finished site meets client approval it is moved from our development environment to our premium hosting environment. Mountain Media offers a 60-day warranty period where any site issues are corrected at no cost to the client.
SUPPORT & MAINTENANCE
Websites built on our Mountain Media Foundation CMS platform allow customers to make changes and to add and update content at will. Keep in mind some sites are meticulously designed and have advanced CSS & Javascript elements which may require a degree of skill to update and maintain. Mountain Media is here to assist and provide services to handle your website updates promptly and professionally.