About Mountain Media
Our approach is to deliver custom websites combined with digital marketing services that focus on the key revenue drivers of your business.
let's talk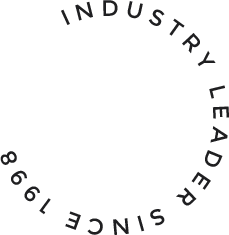 MOUNTAIN MEDIA ELEVATES YOUR BRAND
OUR EXPERIENCE
Mountain Media was founded in 1998, a time when Yahoo was the most popular search engine and a cell phone could only call, text, and play Snake. You could say a lot has changed with technology and the internet since then. Mountain Media has grown from a modest local internet marketing company to a full-fledged, digital marketing agency with offices in New York and Arizona. Mountain Media is proud to offer our clients a proprietary website CMS plaftorm, PCI compliant web hosting services, and has achieved countless #1 rankings for our clients in some of the most competitive industries.
OUR TEAM
James Curley, Founder, President & Chief Executive Officer
James Curley oversees corporate development and operations concerning the company's strategic direction. He leads the planning and development for distributing Mountain Media's expanding line of products and services. Through his unique vision and responsible fiscal practices James has steered Mountain Media through two decades of consistent growth and net profits.
From his first days at Mountain Media, James believed that facilitating businesses transacting on the Web would be the next Industrial Revolution. Known as a pioneer in the eCommerce field, James led the company to produce one of the Web's first eCommerce development platforms, "Mountain Commerce," in 1999.
Prior to Mountain Media, James attained a degree in "Performance" on the Classical Guitar from the Crane School of Music. His twelve year career in the music industry was highlighted by international record sales, airplay and extensive touring.
James resides in Saratoga Springs, New York with his wife Elizabeth and their three children. His life-long passion for travel, skiing and mountaineering, inspired the name Mountain Media.
Brandon Drake, Vice President & Chief Marketing Officer
Brandon Drake is the Chief Marketing Officer of Mountain Media and is based in our Gilbert, AZ office. Since graduating from Arizona State University in 2006, Brandon's experience and knowledge has evolved into a holistic marketing approach. For Brandon, the focus is on the bigger picture of how digital marketing can make a positive impact on a client's business growth.
Brandon believes that in order to develop, build and grow a successful marketing agency, we need to surround ourselves with quality individuals, possessing strong ethics, and who care about our clients. Furthermore, a digital marketing agency should focus on delivering results, which translate to revenue, not on confusing reports filled with industry jargon that focus on all the wrong performance metrics.
Brandon has a diverse expertise in digital marketing. He is able to understand and execute SEO and Paid Ads strategies that focus on driving quality traffic to a conversion-friendly website that generates leads for your business.
Brandon resides in Gilbert, Arizona with his wife Lisa and their three children. He is known for his positive approach to life, humor, and putting family first. He loves to explore, travel, hike, camp, bike and snowboard.
Matthew Sawyer, Operations & PCI Compliance Officer
Matthew Sawyer has been with Mountain Media since 2005. He oversees day-to-day operations reporting directly to the CEO & President. Matthew is responsible for creating and implementing operational strategies and policies and communicating said strategies and policies clearly and effectively to human resource assets.
In addition to his operational duties, he also serves as Mountain Media's PCI Compliance Officer, responsible for assuring that Mountain Media's datacenter infrastructure and the Mountain Commerce platform remain compliant with ever changing security regulations in the Payment Card Industry.
Matthew has been involved in hundreds of successful eCommerce development projects. His hands-on experience in the multiple disciplines required for building high-end eCommerce websites has spanned over a decade. His insight and experience has lead several websites past the million-dollar mark. Matthew currently resides in New York with his wife and three children.
Tim Lawton, Search Engine Marketing Specialist
Tim Lawton began his marketing career in 2013 as a writer of search engine optimized content. Over his years working in the industry, Tim expanded his experience into numerous elements of SEO and SEM. He has spent time auditing websites, attaining backlinks and citations, building websites on multiple different CMS platforms, writing blogs, and managing paid media campaigns. He has worn many hats in the SEM industry and continues to apply his expertise at Mountain Media to help the company's clients succeed.
When Tim isn't working, he is often spending time with his wife Sydney and their two rescue dogs, Dresden and Molly. Tim also spends time playing and running tabletop role-playing games, reading a lot of modern science fiction and fantasy, playing drums, and writing short stories (two of which have been published).
Jane Szpak, Administration
With a CPA, MBA and over 16 years' accounting experience, Jane Szpak knows how important procedures and details are to keeping an organization accountable to its clients, shareholders, employees and third parties. She makes it her mission to ensure accuracy in all aspects of the company, from financial statements to press releases. In addition to her financial responsibilities, she works diligently with the management team to streamline processes in order to provide the highest quality product at the lowest possible cost to clients.
Jane resides in Greenfield Center, New York with her husband and three children. She is an avid golfer, reader and pet owner.
Frank Weaver, Information Architecture & Content Development
With more than 30 years of writing, marketing, design, and project management experience in the areas of print, web, and multimedia business communications, Frank Weaver has a proven track record in helping organizations promote their products, deliver their message, and increase their market visibility.
Because of his in-depth knowledge of design and usability issues, hands-on technical expertise, and considerable research and writing abilities, he can demonstrate a long continuum of success in his career. Frank has successfully helped numerous organizations in a variety of industries focus their communications on goals and results.
Over the years Frank has produced compelling print pieces and website content for organizations in the fields of law, finance, entertainment, publishing, education, health care, high-tech, and manufacturing, among others. Utilizing these multiple competencies, Mountain Media has come to rely on him as a unique "all-in-one" resource to help them identify and solve problems, assist clients, and maintain their competitive edge.
A resident of Glens Falls, New York, Frank continues to pursue his interests in foreign language and travel—a passion he has passed down to his two grown sons.
Anne McAuley Lopez, Content Writer
Anne McAuley Lopez started writing professionally in 2010 beginning with auto shops, plumbers, and accountants. She expanded her areas of expertise to naturopathy, financial planning, estate planning, and IT services, serving small to medium size businesses. She understands not only the value of customer-focused articles but also how search engines review the content and the importance of creating unique, conversion-focused content. Her passion is helping businesses grow through the utilization of digital marketing solutions.
Anne's expertise is working in teams to develop a content strategy to meet the client's goals.
She resides in Chandler, Arizona. When she isn't geeking out about words, she enjoys spending time with her family and friends and eating at locally-owned restaurants. If she ever seems sad, it is likely she just hasn't watched an adorable puppy video recently.
Frank Bohn, Paid Ads Specialist
Frank Bohn started in digital marketing in 2005 as a Business Development Manager for a regional car dealership. Frank advanced his paid ads experience as an account manager overseeing thousands of Pay-Per-Click campaigns for real estate agents, honing his skills in an extremely competitive industry. Since then, he has built numerous accounts for a variety of industries. Frank takes pride in delivering results in some of the most challenging industries such as Managed IT, Plumbers, Mortgage Lenders and e-commerce. Frank's true passion is helping small business owners succeed in the competitive digital world by creating unique strategies to make digital marketing profitable.
Frank's expertise involves search ads, display ads, and re-marketing ads on Google Ads and Facebook Ads platforms. Frank is also certified in programmatic marketing, also known as media buying.
Frank resides in Portland, Oregon and enjoys travel, exploring the coast, and visiting microbreweries.
Michaela Sheranko, Outbound Marketing Specialist
Michaela Sheranko's media experience first came when she fell in love with the video editing process in high school. Whether it was a school project or just for fun, she was always shooting and editing content. Out of high school, she landed a job with the local access cable television network ELCAT working as an editor and co-producer. That experience led her into the world of marketing where she takes a strategic approach to outbound marketing. When she isn't working for Mountain Media, she's either walking her dog, working on her nonprofit, I Love The Way You Lyme, or writing for her band, Fleuke.
Take a look at what our clients are saying about our work.
know more