Premium Hosting
Mountain Media has demonstrated excellence in providing security and performance across a an array of data center services for over two decades.
let's talk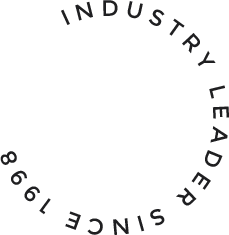 case study
Performance & High-Availability Was Essential
The hosting environment needed to handle spikes in demand when major events were announced.
know more
PREMIUM HOSTING SERVICES
Mountain Media has built its data network operations in redundant tier-3 facilities centrally located in Chicago IL. These inter-connected data centers provide peace of mind to our customers in the event of a major outage. We offer a range of services from basic website hosting to dedicated servers and data clusters. Every domain has its own dedicated IP address and we only host legitimate businesses. No SPAM sites are hosted here.
CHOOSE FROM THE FOLLOWING HOSTING SERVICES
Basic Website hosting in our shared environments
Semi dedicated server environments
Dedicated Servers
Private Data clusters
Ecommerce Hosting (PCI-Level II compliant shared and dedicated environments)
DATA CENTER FEATURES
DDoS Protected bandwidth
Fault-tolerant Cloud Infrastructure
Data clusters built on high-performance solid-state drives
Secondary Data Center for Disaster Recovery
Daily snapshots/ data back up />
24 x 7 x 365 monitoring & support
24 x 7 x 365 in-house security officers, perimeter fencing, mantrap entries, IP-DVR cameras, biometrics and keycard scanners
SOC 1 Type 2 and SOC 2 Type 2, PCI DSS, ISO 27001 and HIPAA compliance
Share your project's hosting requirements with us, and we will provide options that meet your technical needs and fit your budget.
WHAT OUR CUSTOMERS SAY

"The Times Union Center's website comes under significant demand during performances and when tickets go on sale for big concerts and sporting events. Mountain Media has done an excellent job ensuring our site's availability, performance and security."
BOB BELBER
General Manager at SMG Regional