Search Engine Optimization
Yes, there are technical aspects and algorithm changes that must be accounted for, but at the end of the day, the efforts must be driven by what is good for the consumer.
let's talk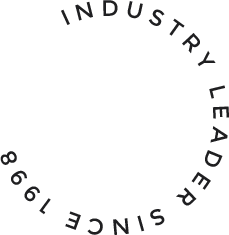 case study
Search Visibility & Brand Lift
Learn how we increased predicted search volume over 1000% in less than 1-year
COMPETITIVE ANALYSIS
Through a discovery process, Mountain Media learns about your company's core revenue drives and mission. We then do an in-depth analysis of the top dogs in your industry to discover the metrics that are driving their search visibility. What are their money phrases and how did they get to the top of the heap? And more importantly, what is it going to take to get you there, and how can we leverage this information to your advantage?
TECHNICAL SEO
If we are creating you a new site a solid SEO foundation will be poured from the start. See our Website development process to learn about how we integrate SEO upfront.
When we partner with you on an SEO campaign and you have an existing site, we typically start with a site audit and remediation and then follow up with a backlink audit and remediation. This process clears any factors that can prevent a thorough site index, removes toxic backlinks and exposes weaknesses in your current onsite optimization.
ONSITE OPTIMIZATION
We start by reviewing key pages and curating content as necessary. We will make sure the pages are focused on targeted phrases identified in the discovery process and all SEO ranking factors are in place.
CONTENT MARKETING
Content marketing is the central component for any digital marketing endeavor including a search engine visibility campaign. By producing quality customer centric content that intersects with what consumers are searching for, we can attract relevant prospects to your brand, products and services. For more details on Mountain Media's comprehensive approach to content marketing click below.
know more
REPORTS & METRICS
SEO services can seem mysterious, which is why we make sure our customers can always see all of the hard work that goes into a campaign. Mountain Media believes transparency is important to our clients, and we like to bring you along for the climb. We provide the following reports in most campaigns:
Information Architecture (sitemap)
Competitive Analysis
Annual Marketing Strategy
Editorial Calendar
Quarterly Marketing Summaries (report & zoom meeting)
Automated monthly reports
Additionally, Mountain Media will set up Google Analytics, Google Search Console, Google Sitemaps and keyword tracking tools to provide a full scope analytics package.
The SEO expedition is leaving now. Will you join Mountain Media on the climb?