Content Marketing
Content marketing is an extremely effective means of attracting new customers to your business. A sustained content development campaign that aligns with revenue driving services and products is and investment in your business that will pay dividends for years to come.
let's talk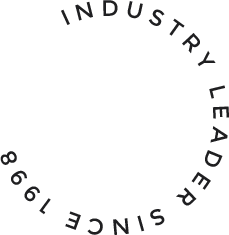 case study
Massive Site Needed Focus
With a focus on key revenue drivers this site became an industry powerhouse.
know more
ELEMENTS OF A COMPREHENSIVE APPROACH
Keyword research and opportunity identification
Develop content on key website landing pages
Information Silos and deep content
Blog posts
Guest blog posts
Social media
Email marketing
Merchandising & discounting to drive conversions
KEYWORD RESEARCH AND OPPORTUNITY IDENTIFICATION
Creating content that works for you
Identifying high-volume search phrases that align with your most important revenue driving services and products is a critical first step in creating an effective content marketing campaign. By performing keyword research, we identify opportunities where compelling content can be created to attract new customers from search engine traffic.
LANDING PAGE DEVELOPMENT
Content with a specific focus and goal
Landing pages are developed when you want a visitor to complete a specific task, like providing their email address in exchange for a useful industry guide or signing up for a webinar or newsletter. They are often used to convert traffic from a paid media campaign.
INFORMATION SILO AND DEEP CONTENT
The gift that keeps on giving
Educating your audience through a series of deep content pages is a great way to attract search traffic. Creating long form content with rich elements such as video, images, and linked resources typically rank very well in search results and consistently bring in traffic year after year. Mountain Media will often combine deep content with short form content like blogging or social media as part of a comprehensive campaign.
BLOG POSTS
Blogging is a multiple purpose marketing device that lets us present content with a less formal tone and can be used to educate and inform while playing a supportive roll in a larger content strategy. Blog content is a great way to support your onsite SEO efforts and build backlinks.
GUEST BLOG POSTS
An effective strategy for building domain authority
Mountain Media identifies guest blog opportunities on quality blogs in your industry and contributes content on your behalf. This is a great way to expose your brand to new audiences and has a side benefit of accumulating all-important backlinks to your site. Obtaining backlinks from quality industry blogs is an effective strategy for building domain authority on your site which is the key to improving search engine visibility.
SOCIAL MEDIA
Extending your content marketing strategy across fast moving, extremely popular social media platforms is a great way to engage, entertain and attract new consumers. Mountain Media executes social media campaigns that are in sync with a multi-faceted campaign. Including social media in a comprehensive content marketing strategy will reinforce brand, authority and conversion. We believe it is a factor in search visibility as well.
EMAIL MARKETING
Generate sales now, while supporting a larger campaign initiative's
A typical email strategy implemented by Mountain Media will include a discounted product or service promotion that will generate sales, contain supporting information related to the campaign and links to deeper content on silo pages or blog posts. While these email blasts generate immediate sales, they are also part of a larger marketing strategy.
DRIVE CONVERSIONS WITH MERCHANDISING
Conversions are a ranking factor
Properly positioning promotions and discounts on your site is key to a successful campaign. Consistent imagery and messaging must not only be used across the site but across all top-end funnels and elements of a content marketing campaign. Search engines take notice of sites that convert and boost rankings as a reward. Mountain Media's strategy is to implement loss leader campaigns that generate conversions to improve search engine visibility.
IN SUMMARY
A comprehensive approach to content marketing delivers 
Starting with research to determine what your audience is searching for, Mountain Media creates a content strategy that reaches beyond your website. This strategy helps establish your business as a thought leader, builds your brand, and improves your conversion and search visibility.