SEO Packages
Mountain Media offers comprehensive SEO packages to businesses starting at only $1000 per month.
let's talk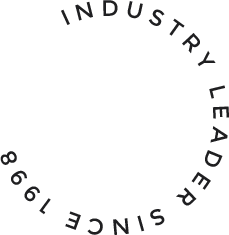 A Targeted SEO Campaign is an Investment in Your Business
Mountain Media offers comprehensive Search Engine Optimization packages to businesses starting at only $1000.00 per month. So whether you're a small business or a larger online merchant, we can create a package to suit all of your needs and stay within your budget.
If you are looking for a Search Engine Optimization team that is experienced in the unique needs of eCommerce and lead generation SEO, Mountain Media is right for you. Our team has years of professional experience marketing online businesses whose products and services range from material handling equipment to financial services.
SEO Packages You Can Afford
Mountain Media will develop a custom tailored search engine marketing (SEM) strategy to address the specific needs of your site to increase your traffic, increase your online sales and improve your search engine rankings. We will base each custom strategy on extensive research of each individual business' keywords that people are actually searching. From there, we can tailor each package to include what you do or do not want or need for the marketing of your website.
SEO Packages begin at $1000.00 - contact us today to let us start designing a package just for you!

Our Small Business SEO Package
| Keyword Research | Competitive Analysis |
| --- | --- |
| Keyword research for online businesses is a continual process that involves finding relevant key phrases with a high traffic volume and low competition. We use the best tools on the market in order to give you the best oppurtinities. | Monitoring your competitors marketing strategies, search engine visibility, and linking tactics is an important part of an SEO strategy. Without this information you cannot know where your website stands or what approach is needed for successful SEO. |
| On-Site Optimization | Link Building & Off-site Marketing |
| On-site SEO for online businesses requires a multi-faceted approach. Our eCommerce platform and content management systems are inherently search engine friendly. Couple that with SEO-minded design and coding, content optimization, and keyword focus and you will find that our strategy gives your website a Gold-Star solution for SEO. We keep up with the latest changes and trends in the SEO industry so that your website remains competitive. | Having links to your website has long been one of, if not the, strongest factors in ranking on Google. Through content authoring, manual link requests, networking and directory placement we tackle all areas of link building. Unlike some companies, all of our tactics are legitimate, non-spammy methods of building your link profile. We aim for a diverse mix of quality backlinks with keyword rich and branded anchor texts to your home page and internal pages. |
| Content Authoring | Google Tools Integration |
| Our SEO marketing team has the experience and creativity necessary to author content for your business both on-site and off. We use article and blog publications to drive traffic, links, and brand awareness for your business. On-site content is geared toward keyword optimization and conversion. | All Mountain Media products are integrated with Google's free toolbox for websites. With built in support for Google Analytics, Base (Product Feed) and Sitemaps, we provide the tools necessary for your success. |