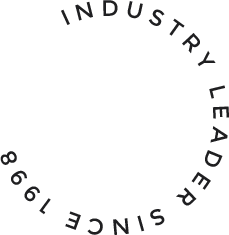 the challenge
To create an eCommerce site with custom features and back- office integration that reaches worldwide marketplaces. Framing Technology Inc. provides aluminum fabrication products and services to an industry filled with engineers and architects. They needed a quality design, with a "high tech" look and feel.
Aluminum is an international commodity and as such the cost fluctuates regularly. Keeping prices up to date on the website required constant manual data entry. Another issue holding back the online initiative was that Framing Technology's customers wanted the company to cut their T-Slot aluminum stock to their specification.
Framing Tech's largest problem though was a lack of traffic to their site and minimal online sales. It was imperative to gain and maintain search engine visibility to help the company reach its strategic goals.
launch project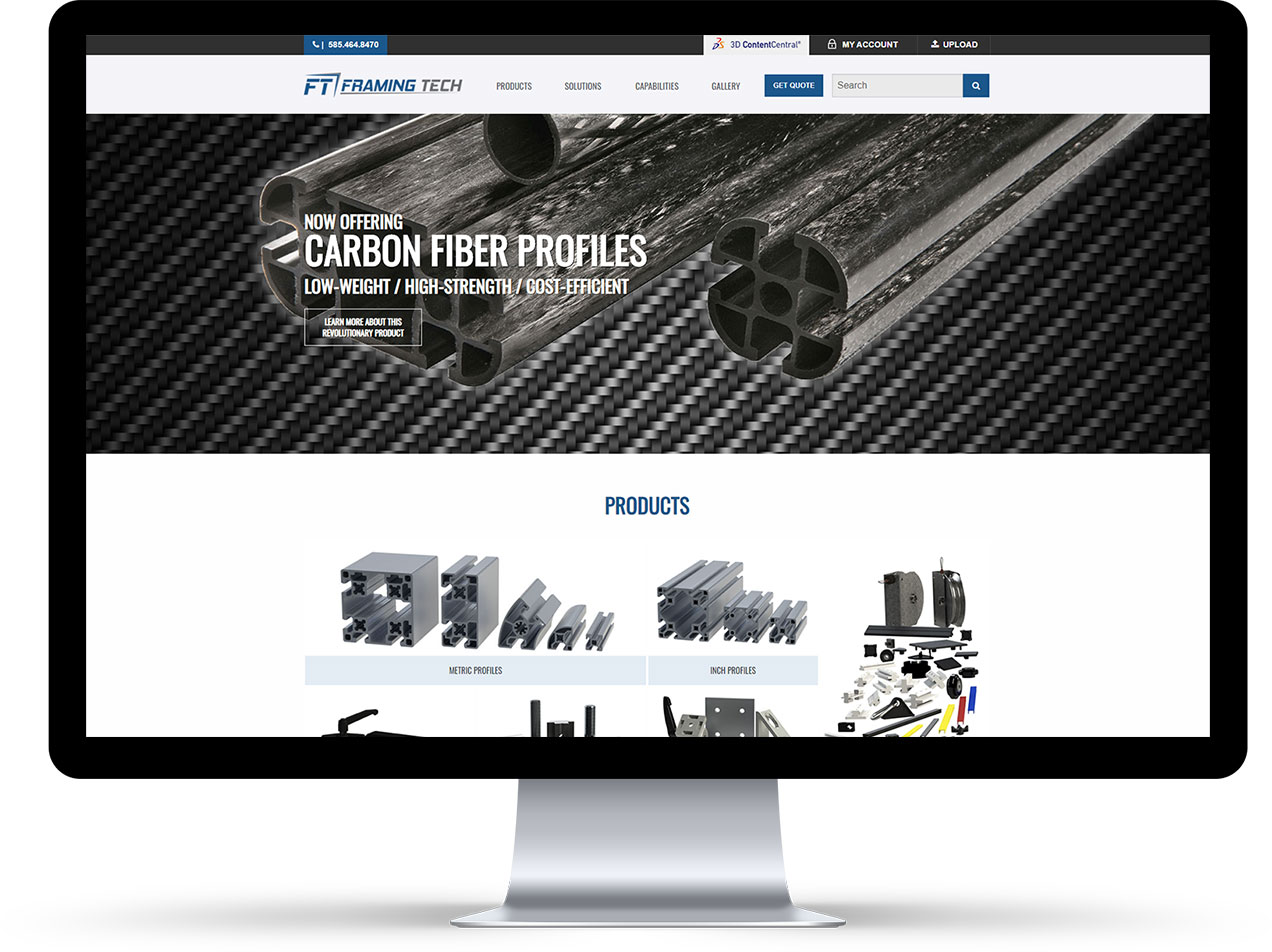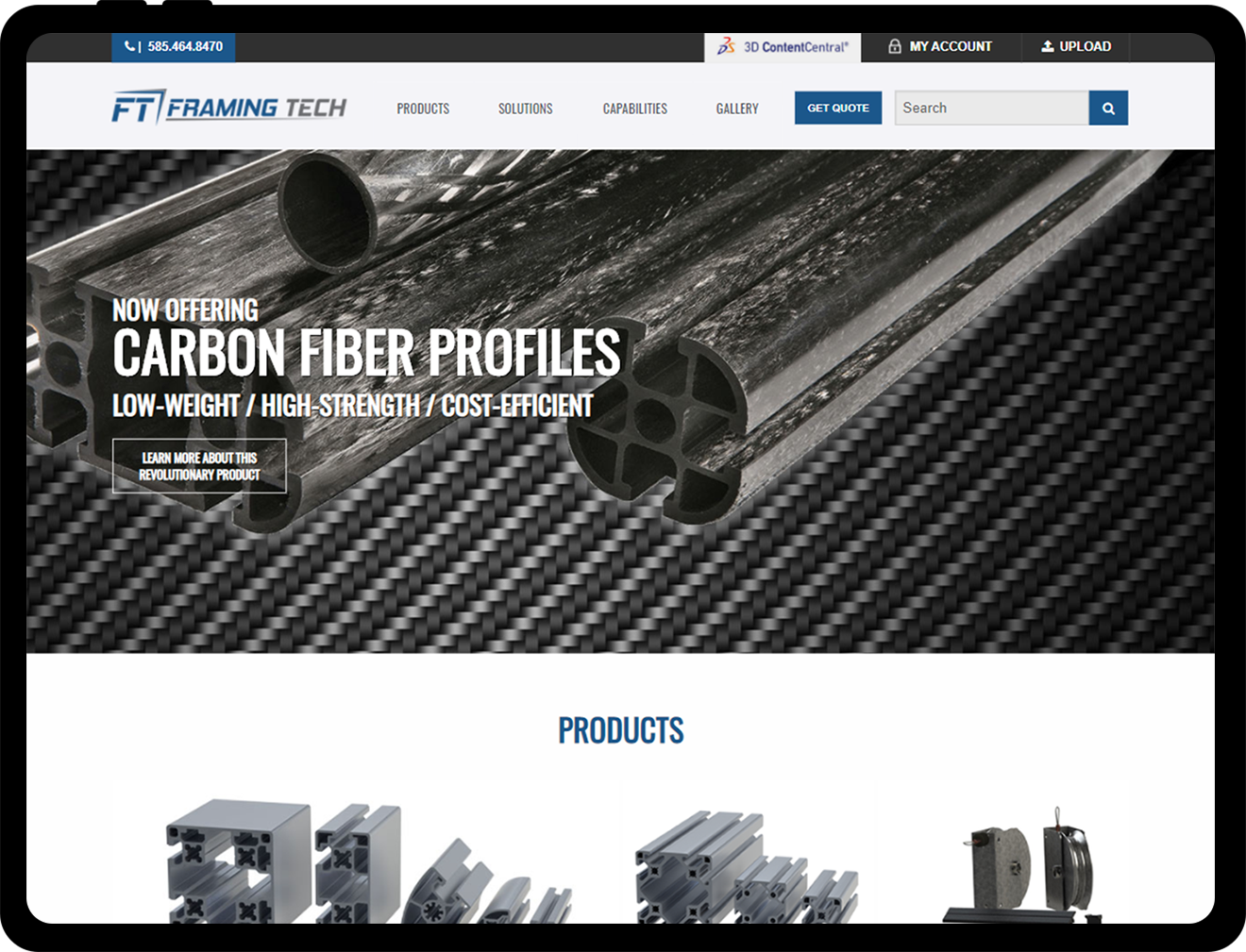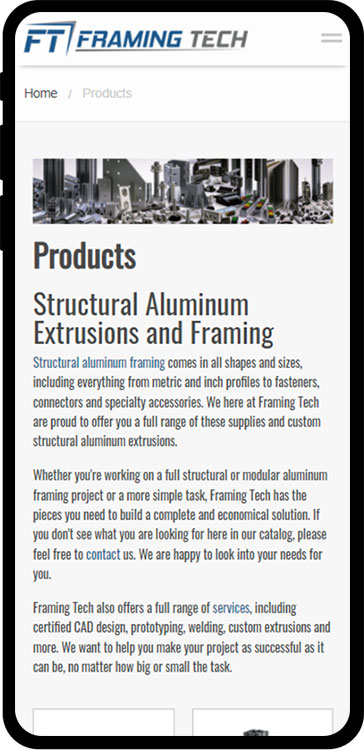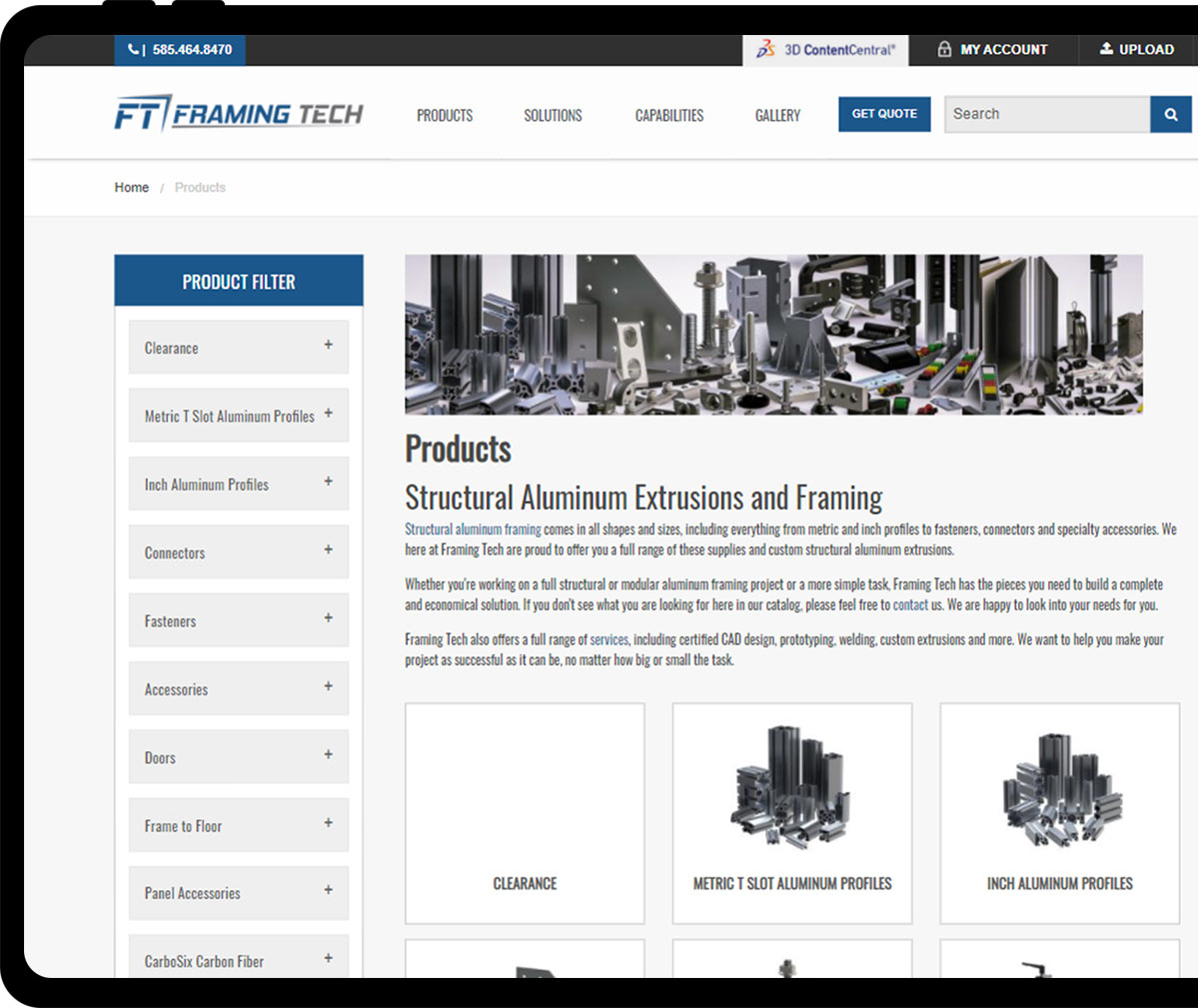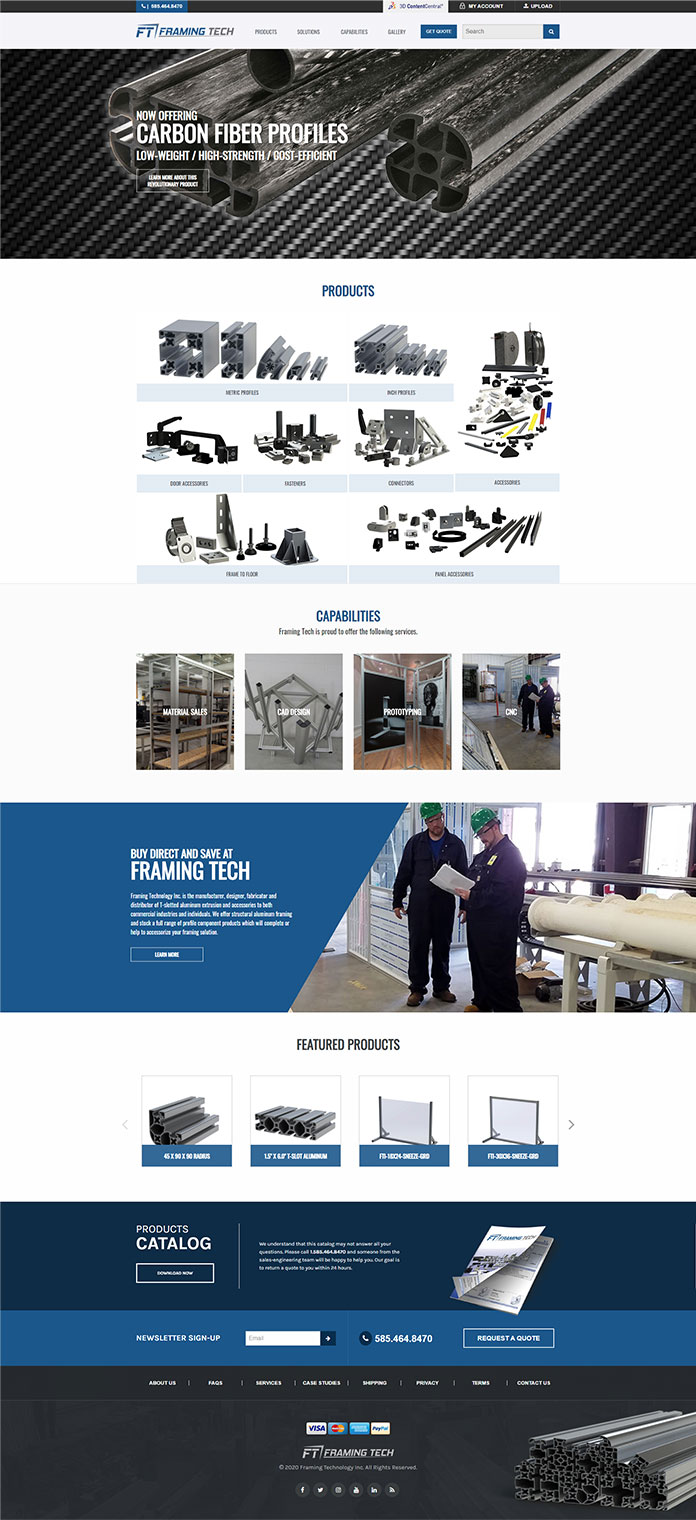 the solution
Mountain Media designed an attractive site with a "cut-to-length" feature, custom shipping functionality, and back-office data sync for pull pricing and inventory.
Using Mountain Media's design services & eCommerce platform we created an industry-leading, responsive website complete with custom features for real-time shipping calculations for their "cut-to- length' products and back-office integration with the ERP system.
Mountain Media also provides comprehensive digital marketing services including online merchandising, email blasts, social media, SEO, and content marketing. The new presentation illustrates the phenomenal results using our unique strategies.
the benefit
Framing Tech now attracts customers from around the world and has dramatically grown their business.
seo results
since january 2019
267% # of Keyword Rankings
13% eCommerce Conversion Rate