Local Businesses Want Local Marketers
Are your customers in Gilbert or the Phoenix area? Where would you like your marketer to be? True, we live in a global economy. And yes, we can partner and do business with people on the other side of the planet. But consider the opportunity (we'll mention this word often) of local marketing and SEO when a big part of your own value proposition is face-to-face services in Gilbert and Phoenix.
Does Mountain Media successfully partner with businesses all over the country? We do. We can help a business develop new clients from a thousand miles away. But just because we can doesn't mean there aren't advantages to keeping it local.
Consider the opportunity of visiting with your digital marketing consultant from Mountain Media in your own backyard. Imagine the synergies of working together and building campaigns, strategies, and concepts—not only in the same physical space but with an intimate understanding of everything that is Gilbert and Phoenix.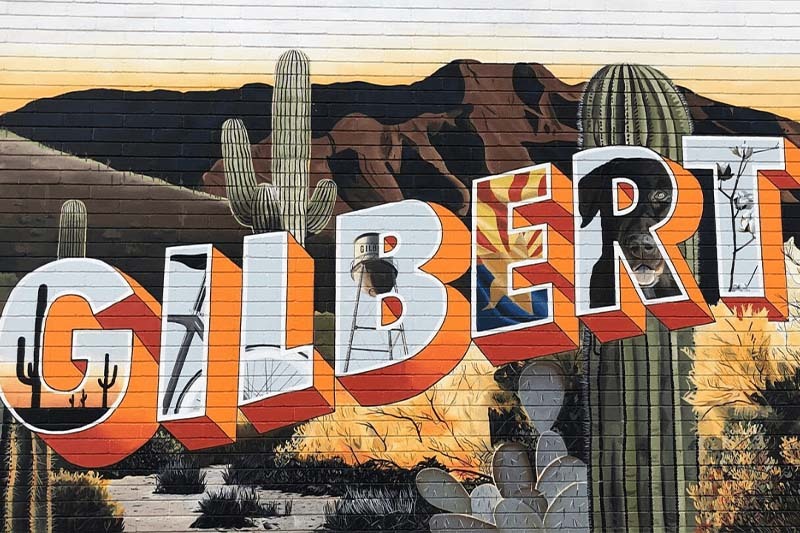 Marketing is about making connections. In digital marketing and SEO, the opportunities to target potential customers have never been more efficient and we do this better than anyone. But after you successfully hit your target, you've only just begun your marketing journey. Think relationships! The next step is to make yourself memorable—to make your business look different and better than the competition. This is what we help you do.
Mountain Media knows the socioeconomic vibe of Gilbert and the Phoenix area. It sounds funny, but we know where the best taco trucks are. We know how the locals search because we're locals too. We understand who your competitors are, not just because we can investigate and search for them online, but because we literally drive by their storefronts. And while we continue to emphasize the opportunity of local SEO, local digital marketing, and face-to-face collaboration, you should know that for every bit of digital heart and soul in Mountain Media you will find equal parts of strategy and technical mastery—this is what sets us apart.
As we meet and get to know your company's mission and core drivers we deconstruct the terms and platforms that drive the online visibility of your top competition. Then we move your business into this same space. You have to get noticed before you can build a relationship.
Maybe you're prepared to build a completely new website. We do that too. And when we can build from the ground up, we construct a strong foundation to support a framework that integrates and optimizes the best SEO, site structures, visibility, and content. You will have your customer's attention!
Perhaps you need to optimize the site you have in place. We do that too. We start by reviewing key pages and curating content as necessary. We will make sure the pages are focused on targeted phrases identified in the discovery process and all SEO ranking factors are in place.
A key element of any digital marketing effort is original content—Google likes this the most. Mountain media expands your website with new content that contributes to your customer's understanding and their perception of your value and authenticity. The intersection of local and content marketing is a digital home run!