Social Media
Mountain Media simplifies social media by building campaigns that attract prospective customers with demographics similar to your existing customers, while leveraging the power of remarketing ads to engage site visitors with a graphically compelling ad and strong call to action.
let's talk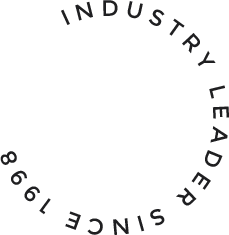 EXPAND THE REACH OF YOUR BRAND

At Mountain Media, our team of social media experts manages your company's online presence so you can focus on what is most important – serving your clients and prospects.
Our team of experienced social media managers works with you to clearly identify your target clients and social media goals, carefully crafting an experience for followers that attracts them to your business.
WHY HIRE A SOCIAL MEDIA MANAGER?
We understand you need to focus on your business, which leaves less time to focus on marketing.
Our team makes it easy for you. We simply ask a series of questions to help define the social media goals for your business. After that, you can leave the rest to us.
Are you building a new brand or profile?
Is there a new product or service you want highlighted?
Do you want to reach a new audience?
What are the latest trends?
Which social media sites work best for your industry?
Is it worth it to pay for ads?
All these questions and more can be answered by our team.
GOAL: BUILDING A BRAND
Whether you are building an entirely new brand or promoting a current brand on a new social media site, we are here to help.
Facebook was designed for people to meet. If you are a business to consumer (B2C) business and your customers are 35+ years old, this is likely where they are spending time. That means it is good for your business to have a consistent presence here.
Instagram was designed for visually focused businesses like real estate. Users want to see the product you are selling, perhaps even with a short video. If your ideal clients are 20-40 years old and your business sells when people see the product, then this is the site for you.
Twitter was designed for sharing information. If your business is heavy with written content or you are promoting other businesses, like a PR firm, then Twitter may be a great fit for you.
LinkedIn was designed for people seeking jobs but has evolved into a place for networking with like-minded professionals. If you are in a Business to Business (B2B) industry, publishing and posting here may be the right choice for you.
GOAL: LEAD GENERATION
Building a social media presence is important, especially when getting to know your audience and being accessible to your customers.
Create a focused following
Promote a specific product or service
Build an email list
Grow business presence in a specific geographic area
Businesses looking to create a larger audience of interested and engaged followers may be interested in investing in paid ads on Facebook or Instagram. Why ads? Ads are promotion that generates potential leads.
WHAT IS THE DIFFERENCE BETWEEN PAID AND ORGANIC
Organic simply means the social media following grows on its own. People follow your business because they find you or hear about the business, not because they saw a paid ad. When you pay for ads, you can target specific demographics to gain the following you desire. When done organically, you do not know who is following you and if they are genuinely interested in what you have to say.
Whether you are growing a business social media presence organically, with paid ads, or through a combination of the two, Mountain Media Social Media Managers are here to help!
Is your business ready to partner with Mountain Media to get results from social media?