Paid Media
The way we see it, paid ads drive conversion focused traffic from search engines to your website. Doing so is easier said than done, though.
let's talk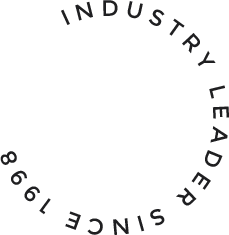 ADS BUILT ON STRATEGY & EXPERIENCE

We build ad campaigns with a proven strategy combined with an impressive amount of experience. Mountain Media leverages over 20+ years in business to deliver paid ads that perform. A business can burn through a marketing budget quickly, causing frustration and the feeling that it doesn't work. The solution: Mountain Media.
THE EXPERIENCE
We cut our teeth in internet marketing in the days where Yahoo was the #1 search engine, evolved from the transition of Google Adwords to Google Ads, and continue to push ourselves to be progressive as the level of competition in all industries increases year over year.
THE STRATEGY
As the competition increases for the opportunity to land a highly coveted lead or sale, the margin for error becomes slimmer. Our Google Ads campaigns are built on a strategy that researches the key revenue drivers of your business, what the cost per click and search volumes are, and where there is opportunity to build an ads campaign that can make your marketing spend go further.
MAKING THE MOST OF YOUR PAID ADS BUDGET
One of the primary benefits of Google Ads or Bing Ads? You don't pay a cent for someone to see your ad in search results, only when someone clicks on it. The risk lies in clicks on your ads by competitors or bots, out of area traffic, not answering the phone live, and paying for clicks that simply won't convert. Mountain Media has the know how on what to do to prevent wasted ad spend:
Click Fraud
Competitors, bots, and even click happy toddlers can burn through your budget and prevent your ads from showing when a potential customer needs you the most. We combat this by setting rules to block IP addresses that click too often but never take action. In industries with a high cost per click, click fraud protection is a must and not an option. Luckily for you, we include this at no additional cost for any ads campaign, big or small.
Out Of Area Clicks
You know what's great about paid ads? You get to decide where your ads show up and where they do not. However, the latter is where businesses can become neglectful and burn through a budget before they realize it. We set up your ads campaign with an attention to detail that mitigates out of area clicks, ensuring only local customers find your ads.
Answer Calls Live
A lot of work goes into building ads, then there's the cost when a potential customer clicks on your ads. What happens when a customer is ready to take action and calls you? Will your business answer live? If not, that potential customer is gone and calling your competitor instead. We set up ads to only run them when your business can answer calls live. We also use call tracking so that each call is tracked and recorded to easily identify where it came from, what search term they typed into Google before calling, and if an appointment was made.
Negative Keywords
Google Ads experts would say that negative keywords are more important than your Ad Group keywords. Being experts in building ads, we couldn't agree more. Negative keywords let you tell search engines what search terms you don't want to pay for. We install over 1,000 negative keywords initially and continue to build on that throughout the life of your campaign. We leverage our experience in competitive industries by creating an aggregate list of negative keywords built up over years, with some of those negative keyword lists reaching up to 18,000 negative keywords.
REPORTING & METRICS
Why your business chooses to do paid ads can be stated in one simple acronym: ROI. Mountain Media values helping your business to grow through digital marketing and takes these metrics seriously. We provide the following reports in most campaigns:
Keyword Research
Competitive Analysis
Marketing Strategy
Quarterly Marketing Summaries (report, analysis and meeting)
Automated Monthly Reports (tracking leads and cost per lead)
Additionally, Mountain Media will provide you with Call Tracking dashboard access to provide the full scope of your campaign's analytics.
Is your business ready to partner with Mountain Media to get results from paid ads?