Endicia Integration
Price, purchase and print USPS postage labels directly from your shopping cart management interface.
let's talk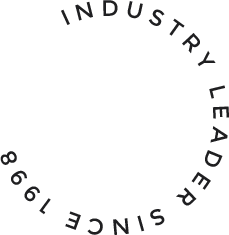 Endicia Internet Postage allows users to take advantage of substantially lower shipping rates offered by the USPS. Avoid hidden charges by integrating the USPS into your fulfillment mix. With Endicia, users print pre-paid, customized and professional USPS shipping labels directly from a computer. No special printers or hardware is required.
Save Money and Protect Profit Margins
You can protect your profit margins with Stealth (hidden) postage. This feature allows you to mask the postage amount from the package label. You'll save time and money with discounted Delivery Confirmation and parcel insurance. With Endicia, you'll impress your customers, reduce your support load, and streamline your shipping process. Additionally, Mountain Media ecommerce customers receive even further discounted rates!
Endicia's convenient desktop USPS shipping solution saves merchants money with Free Delivery Confirmation on Priority Mail and discount insurance. It reduces customer support cost with e-mail shipment notification and hidden-postage ability.
Generate Endicia Labels through your Mountain Commerce Interface
By integrating with Endicia, online merchants supported by Mountain Media's ecommerce solution are able to price, purchase and print USPS postage labels directly from their shopping cart management interface. This greatly increases the efficiency of the fulfillment process for merchants that ship via the United States Postal Service and offers significant time and cost savings.
With these online tools, fulfillment becomes efficient and errors become a thing of the past. Using USPS Track & Confirm, both merchant and customer can follow a package from the shipping dock all the way to the recipient's doorstep.
Integrated Features
DISCOUNTED RATES for Mountain Commerce customers!
Push shipping data (including batch data) from the interface with a single mouse-click
Price shipping postage directly from your ecommerce interface
Purchase postage directly from your ecommerce interface*
Print postage directly from your ecommerce interface
The Mountain Commerce Endicia Integration Package is available at no additional charge to Mountain Media clients in Hosting Plans 3 and up!
*Mountain Media clients that opt to use Endicia will incur additional charges from Endicia itself for each label that is created. However, Mountain Media customers receive a discounted rate. Contact us today to learn more about getting started!